My journey to becoming a certified equine sports massage therapist has been a long one. I began training horses in 2015 and in 2018 I acquired a very sweet paint mare that was intended to be one of my lessons horses. I ended up battling intermittent soundness issues with her, however.
The vet and farrier struggled to figure it out, but we could see the muscle tension and tightness that was also effecting her. I did tons of research on different modalities that I could do myself on my mare. I finally decided sports massage was the route to take because of my background in barrel racing and reining. In 2020, the barn I was training out of sold and I had knew then it was time to complete my certification. I worked on a few friends' horses and had a couple horses referred to me by my farrier and equine chiropractor, leading me down the path of helping as many horses as I could get my hands on.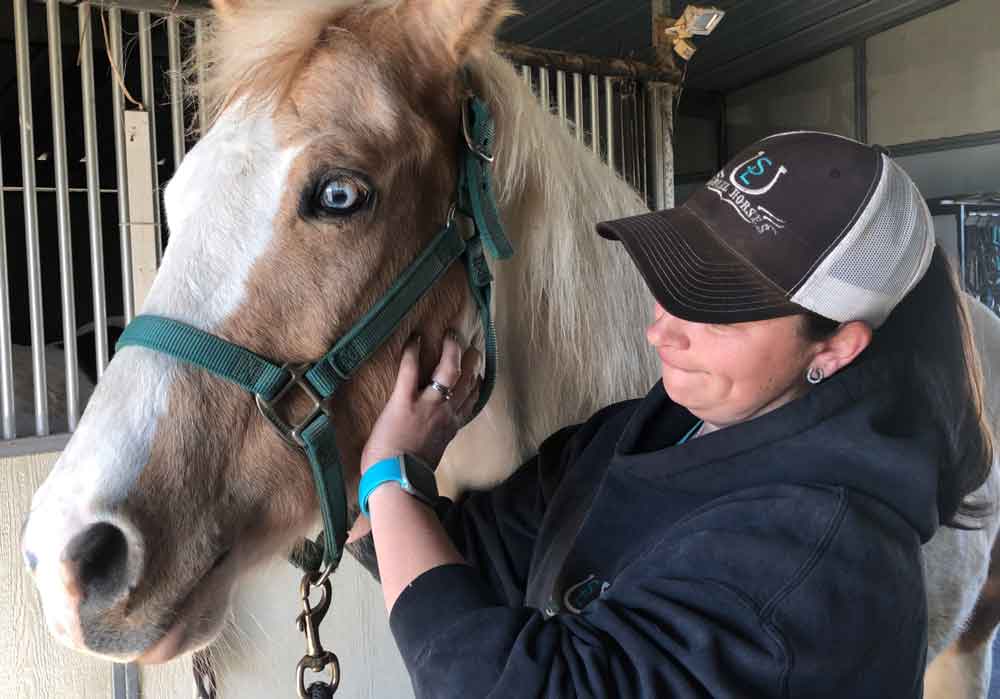 While I specialize in English and Western performance horses, my background is in barrel racing and reining, but I love working on the big English jumpers and dressage horses. All horses are horses in terms of their muscles but I love discovering how each horse uses their body differently for their particular sport. No two horses are alike even if they compete in the same discipline.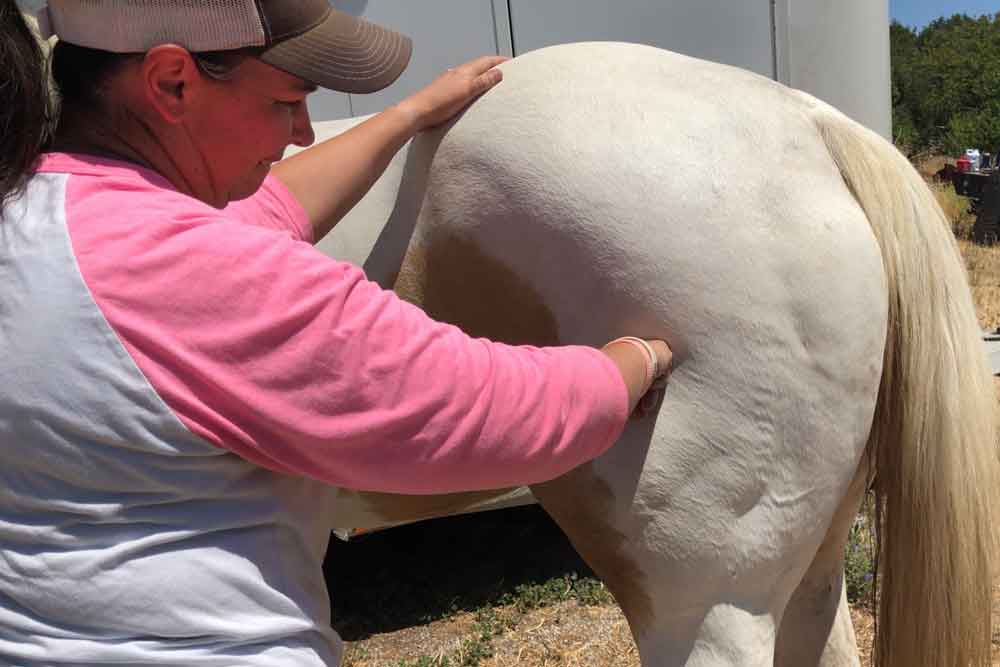 I am constantly learning and improving on my skills by adding modalities that cohesively work with my base massage sessions. I am certified in sports massage, kinesiology taping, red-light therapy and MagnaWave. I have the ability to read the horse, listen to their body and adapt my skills to benefit that particular horse. If I need to slow down in my strokes or move to different location on the horse because they aren't ready for me to work in an area that is extra sensitive or guarded, I will.
I believe in listening to the client and the horse to better direct my sessions. Open communication is very important as well as being honest with the client. If I am unable to help the horse, I will refer them to another professional. Building solid relationships with other equine professionals as well as past, current and future clients are equally as important to me.
Some of my accomplishments include being in the top 5 in AA and AAA divisions with our local gymkhana club in 2019-2021. I have been the 4D year end winner several years in a row with our local NBHA club. I am a CESMT, CEKTP, and certified MagnaWave Practitioner. I am also a riding coach and dabble in horse training. I am currently bringing along my own new mount in the barrel pen.
When I am not massaging horse or working my retail job at Tractor Supply, I love trail riding on my barrel horses to give them and myself a good mental break from training and hustling.
I am currently in the process of teaming up with FireFly Farms and Silver Arrow Wellness to build an equine wellness center in our area.